BACH BY BIKE ENSEMBLE
Winner of OPUS KLASSIK 2022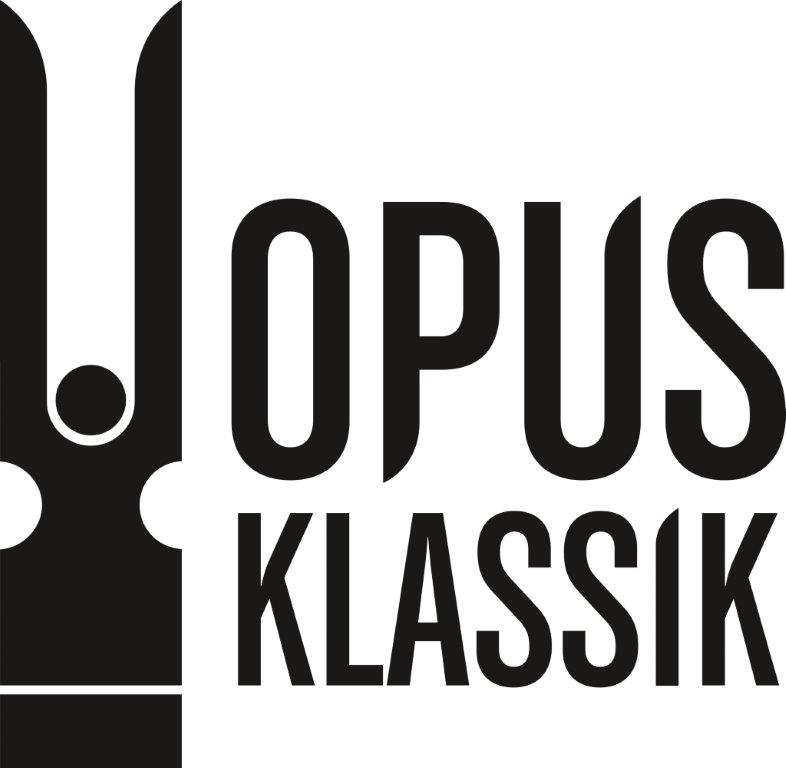 The Bach by Bike Ensemble consists of the two Bach by Bike founders Mareike Neumann, violin/viola, and Anna-Luise Oppelt, mezzosoprano/alto, completed by tour guide Helene Schütz, harp.
With this unusual and colorful sound spectrum the ensemble plays repertoire from the Renaissance and Baroque up to contemporary music. Anna-Luise Oppelt, Helene Schütz and Mareike Neumann studied together at the Music University of Detmold. Since several years they perform together in various formations.
The Bach by Bike Ensemble performed at Kulturfeste Brandenburg in Potsdam in 2021. In the season 2022, they could be heard at concerts of WESERFESTSPIELE at dome Bremen, Bückeburg and Minden, at MDR-Musiksommer in Weimar and the Köthen Bach Festival. In September 2022, Bach by Bike operated its own concert "Pleasant Wiederau" with the cantata BWV 30.1. at its original place Wiederau and a modern premiere of a cantata by Georg Philipp Telemann, funded by the state of Germany with Mitteldeutsche Barockmusik e.V.
Bach by Bike was awarded with the international Music Cities Award in the categorie Best Use of Tourism to Drive Music in 2021 and in 2022 with the OPUS KLASSIK Innovation award for sustainability.
Concert dates:
Fahrradkonzert (Cycling Concert) Musikfestspiele Potsdam Sanssouci
Sunday, June 18, 2023 9 am-7 pm
July 28, 2023, 7 pm
Concert at Day of Death of Bach: music by J. C. Bach and J. S. Bach.
Michaeliskirche Hannover
300 Years Bach in Leipzig – Bach by Bike Ensemble at the inner court of Bach-Archiv Leipzig:
Sunday, July 30, 2023 at 3 pm
Beethovenfest Bonn:
September 16, 2023 at 2 pm
Zeitenwende: Musikalische Fahrradtour. (Turning Point: musical cycling tour) Music by Ludwig van Beethoven, Ralph Vaughan Williams, Johann Sebastian Bach, Johann Christoph Bach, Ursula Mamlok and Keiko Abe. Bach by Bike Ensemble: Anna-Luise Oppelt – mezzosoprano & concept, Mareike Neumann – violin & concept, Martina Styppa – violincello, Jie-Goo Lee – drums. Beethovenfest Bonn. Meetingpoint at Poppelsdorfer Schloss
Past concerts:
Live-stream concert MDR-Musiksommer, 22. Juli 2022
Concert Köthen Bach Festival, September 3, 2022
Concert in Wiederau, September 10, 2022
Video: Johann Sebastian Bach:
From cantata BWV 30a "Angenehmes Wiederau, freue dich in deinen Auen!": Nr. 5 Aria "Was die Seele kann ergötzen"
Video: Live at Monatsery Nienburg/Köthen:
Augustin Reinhard Stricker: O! O tenero amor
Vitae of the artists:
Anna-Luise Oppelt:

The mezzosoprano Anna-Luise Oppelt was born in Berlin, Germany and has studied voice since 2010 at the University of Music Franz Liszt in Weimar, Germany with Prof. Siegfried Gohritz. She achieved her bachelor´s degree in 2015 and her Master of Arts degree in 2017. Master classes with Ingeborg Danz, Christa Ludwig, Teresa Berganza, Anke Vondung, the Bach Academies with Helmuth Rilling and with Hans-Christoph Rademann add to her diverse training.
Anna-Luise Oppelt took part as a soloist in concerts of the Thuringia Bach Festival and the festival "Güldener Herbst" Gotha. Anna-Luise Oppelt is booked for concerts in Germany and Europe, her large concert repertoire includes J. S. Bach´s passions, Magnificat and many cantatas, Mozart´s Requiem and several masses, Handel´s oratories and Saint-Saens´ Oratorio de Noel. She sang the alto part of Bach´s Christmas Oratorio with the Vocalconsort Berlin and the Ensemble Continuum directed by Nicolas Fink in Berlin. As an experienced interpreter of New Music, she performed the Solovoice in the German premiere of O. Golijovs cantata Oceana. In 2018 she sang the solo parts of a Bach cantata program at the Chamber Hall of the Berlin Philharmonic with the Karajan-Academy, followed by a scenic performance of St. John´s Passion at Radialsystem Berlin conducted by Marcus Creed in 2019. She has been a soloist of the Bach Academy of Bachwoche Stuttgart in 2020. In 2022 she sang the alto solopart with Musica Poetica in Bach´s Markuspassion in The Netherlands and at Thüringer Bachwochen, incl. a CD-production.
In opera, Anna-Luise Oppelt performed the part of the Third Lady in Mozart´s Magic Flute with Jena Philharmonic directed by Stefan Klingele, in the world premiere of the chamber opera Lucie by do Nascimento as the title role with Thuringia Philharmonic Gotha and as Wilhelmine in Der Vetter aus Dingsda by Künneke in Weimar, directed by Markus Frank. She performed in another premiere by do Nascimento, in Die Marmorpuppe as the Mother in Mon Ami Weimar. She performed Mrs. Peachum in Benjamin Brittens The Beggar´s Opera with the State Orchestra Eisenach. She performed as Moon Woman 2 in the world premiere of Andrew Norman´s A trip to the Moon with the Berlin Philharmonic directed by Sir Simon Rattle. In 2022, she performed parts of Wagner´s Götterdämmerung (Waltraute) and Massenets Werther (Charlotte) with Theater Werkmünchen. In spring 2022 she sang Lola in Pietro Mascagnis Cavalleria Rusticana with Opera Incognita Munich.
Mareike Neumann:
The violinist Mareike Neumann originally hails from Kronberg, in the Taunus low mountain range. She studied with Prof. Walter Forchert, Prof. Elisabeth Kufferath and Prof. Ulrike-Anima Mathé at the Music Universities in Frankfurt and Detmold.
Her keen interest in Baroque music led her to take Baroque violin as a minor under Prof. Petra Müllejans whilst studying in Frankfurt. She has since played in a variety of Baroque ensembles and orchestras, such as the Sweelinck-Barock-Orkest Amsterdam, the Main-Barock Orchester and the Kölner Akademie.
Since 2007 she has been a member of the Ensemble Horizonte in Detmold, and through this ensemble has been able to intensively pursue modern music and creative concert formats. She works with well-known composers and has taken part in countless premieres and radio recordings.
She has been on concert tours to many different countries, such as South Africa, Egypt, China, Japan, Korea, Columbia, USA, and to music festivals such as La Chaise-Dieu in France, the Gustav Mahler Festspielen in Toblach, the Fringe Festival in Edinburgh, the Days of Macedonian Music in Skopje, and most recently the Nasimi Festival in Azerbaijan. Aside from orchestral engagements with the Philharmonischen Staatsorchester Hamburg, the Mahler Chamber Orchestra and the Museumsorchester Frankfurt, since 2011 she has been a member of the Beethoven Orchester Bonn.